Board of Directors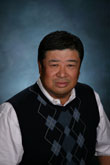 Kenichi Uchikura - President & Secretary
Secretary of PSP Children's Foundation and Founder and Chairman of PSPinc, Ken served as President and Treasurer of Seattle Executives Association and remains an active member while overseeing the research and development efforts at PSPinc. He founded PSPinc in his apartment on Mercer Island in 1987 and grew the company as CEO before stepping down in 2009 to become Chairman and focus on developing new products and services. Ken was born in Japan and came to the U.S. to study at Azusa Pacific University in California before moving to Washington, where he remains active in the U.S.-Japan community.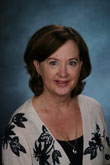 Velvet Withers - Treasurer
Treasurer of PSP Children's Foundation and CFO of PSPinc, Velvet has worked as CFO for PSPinc for 12 years. She was part of CFO2Go, working as an outsourced CFO for a variety of companies in the greater Seattle metropolitan area. Prior to that, Velvet worked as a CPA for Moss Adams in Oregon and Washington locations, working with closely held companies.

Percell Johnson - Board Member
Director of the Lenny Wilkens Celebrity Classic Golf Tournament benefitting the Odessa Brown Children's Clinic (OBCC), Percell has been instrumental in expanding board participation for minority businesses through his involvement as Chairperson of the Northwest Minority Business Council Input Committee. He is also a former board member with the Seattle Chamber of Commerce and Lake Washington Technical College. Percell founded Cassel, Inc. in 1989 and has been recognized by Washington Mutual Bank, Northwest Minority Business Council and the University Of Washington School Of Business.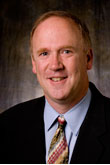 Michael Verchot - Board Member
Founding Director of the University of Washington's Consulting and Business Development Center, Michael has supported the growth of more than 1,000 minority- and women-owned companies and small businesses in under-served communities across Washington, Oregon, and Alaska. This work has created and retained more than 100,000 jobs and increased small business revenues by nearly $100 million. Michael has received numerous awards for his outstanding work, including being named The National Minority Business Advocate of the Year in 2004 from the U.S. Department of Commerce's Minority Business Development Agency. He has several published works as well. He currently serves on the Washington State Community Advisory Board for JPMorgan Chase and the board of directors for Business Impact Northwest. He is also a lecturer in the Marketing and International Business Department at the Michael G. Foster School of Business at UW.